DESIGN + PRINT + WEB SERVICES
Welcome!
Established in 2014, Cherish Creative is a boutique design business based in the beautiful Richmond Valley New South Wales. We are proud to be the creators behind the original design, look and layout of the Experience Evans Head Tourist Guide.
First produced in 2016 by Evans Head Business & Community Chamber, the 60 page Evans Head 'No More Secrets' Guide has reached thousands of potential visitors, with 20,000 copies of the booklet produced annually and distributed across New South Wales, Queensland, Victoria and the ACT.
Designing the very first edition in 2016, and then for the 2017 and 2018 editions in full (with the future 2022 Edition in the creative pipeline), we are proud to be a part of showcasing this beautiful seaside village to the world. Cherish Creative continue to offer affordable and professional design solutions for advertisers each year (click here for more information).
You can find the latest edition in your local Tourist Information Centre or on the 'Experience Evans Head' website
OUR SERVICES…
From graphic design to websites, offset printing to digital, marketing & promotion Cherish Creative have you covered with over 18 years of hands-on industry experience. Our mission is to make promoting your business or special event an easy and hassle free experience.
We offer our design service as 'stand-alone' if required, with professional press-ready files supplied directly to you to handle printing or promoting. Convenient 'design & print' bundles are also available to maximise your value for money.
Our professional online printing service ranges from short digital runs to large quantity offset runs, with everything in between – docket books, stickers, signage, menus, business cards, posters & more.
Cherish Creative can help from original design concept and development through to the finished product, delivered to your door.
We provide graphic design, website design, Australian web hosting, marketing & social media services PLUS a full range of quality printed products. You won't be disappointed with our service, quality or your finished product, guaranteed.
Let's Get Creative!
Here at Cherish Creative we strive to exceed your expectations. We are proud to admit that the success of our business is directly linked to the growth of our clients businesses. After all, what better way to promote our services than to have happy clients.
We are here to help you to succeed with your projects, ventures & promotional needs. If you have a job in mind but are unsure where to start, simply reach out. Give us a call on 0421490530, email beth@cherishcreative.com.au or visit our Contact Page for more details. We're confident you'll be pleasantly surprised by what we can do to help you to achieve your goals.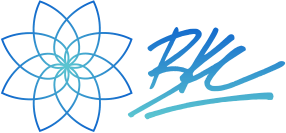 What people are saying…
I've had a stress free time working with Beth from Cherish Creative. Beth's approach was professional, creative & very personalised when it came to designing new flyers & business cards. The printing quality is exceptional & great value.
Massive thanks to Beth at

Cherish Creative

for our new business cards! Stoked is an understatement! Thanks again!
In these lockdown times, we are glad to support small family owned businesses & I just wanted to shout out to

Cherish Creative

whom just refreshed our business cards! All sorted soooo easily and quickly! Highly recommend their services
Beth is extremely professional and accommodating. She gives excellent advice and her charges are very competitive. As a Not For Profit we really appreciate her efforts on our behalf. Every small business needs Beth. I would definitely recommend Beth at Cherish Creative for all digital marketing support.
I found Cherish Creative to be super efficient in actioning my requests . The designed artwork was exactly what my business logo needed . Friendly and professional service I will continue to use Cherish Creative as my business grows and would strongly recommend to anybody needing graphic design. Thanks again
We are very happy with our design that Beth created for our company. Beth always gives great service and advice, products ordered and delivered promptly. Great company to use.
Absolutely fantastic service and designs! My partners invitations for his 30th are fantastic! I will definitely using Beth again! Thank you so much! X
If I could give Cherish Creative a 10 star rating I would! I love everything that Beth designs
We've just received the 'mock up' of our invitation this afternoon and we absolutely love them! Can't wait to receive them all and send them out! Such great service, so helpful and a joy to deal with! Thank you Beth!
Beth was an absolute pleasure to deal with.. Our wedding invitations look amazing and she made the whole process enjoyable and easy! Highly recommend!