DESIGN + PRINT + WEB SERVICES
Welcome!
Cherish Creative are the designers behind the original look & layout of the Experience Evans Head Tourist Guide. First produced in 2016 by Evans Head Business & Community Chamber, the 60 page Evans Head 'No More Secrets' Guide has reached thousands of potential visitors, with 20,000 copies of the booklet produced annually and distributed across New South Wales, Queensland, Victoria and the ACT.
Cherish Creative are proud to have designed the 2016, 2017 and 2018 editions in full, showcasing this beautiful little seaside village to the world. We continue to offer affordable and professional design solutions for advertisers within the latest edition of the Guide (click here for more information). You can find your copy in your local Tourist Information Centre or on the 'Experience Evans Head' website
From graphic design to websites, offset printing to digital, marketing & promotion Cherish Creative have you covered with over 18 years of hands-on industry experience. Our mission is to make promoting your business or special event an easy and hassle free experience.
We offer our design service as 'stand-alone' if required, with professional press-ready files supplied directly to you to handle printing or promoting, along with 'design & print' bundles to maximise your value for money. Our professional printing service ranges from short digital runs to large quantity offset runs, with everything in between – docket books, stickers, signage, menus, business cards & more. Cherish Creative can help from design concept and development through to the finished product, delivered to your door.
We provide graphic design, website design, hosting & marketing services PLUS we offer a full range of quality printed products backed by super fast turnaround and exceptional customer service. You won't be disappointed with our service, quality or your finished product, guaranteed.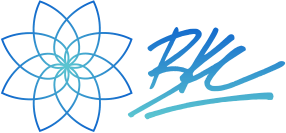 Let's Get Creative!
Cherish Creative | Graphic Design & Printing Service strives to exceed your expectations. We are here to help you with all of your promotional needs. Click here for a little Product Inspiration. For more information on our services click here. We are here to help and if you don't see what you are after on our website, please contact us here.